AP poll for week #5:
1 LSU 5-0
2 Alabama 5-0
3 Oklahoma 4-0
4 Wisconsin 5-0
5 Boise State 4-0
6 Oklahoma State 4-0
7 Stanford 4-0
8 Clemson 5-0
9 Oregon 3-1
10 Arkansas 4-1
oh yeah, top 10, baby!
woo pig sooie!!!!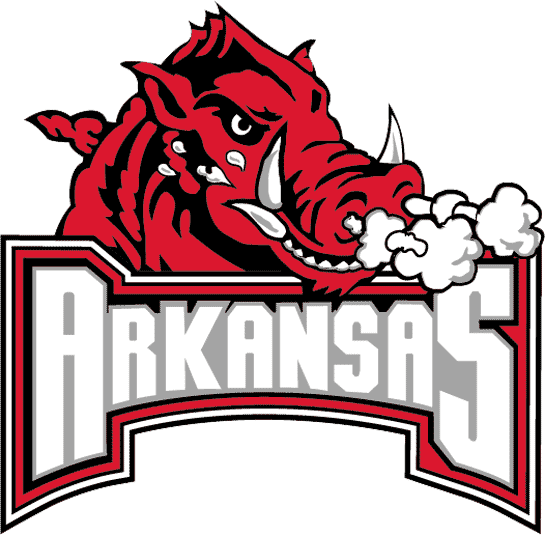 i even heard talk about our quarterback tyler wilson in discussions about the heisman - gasp!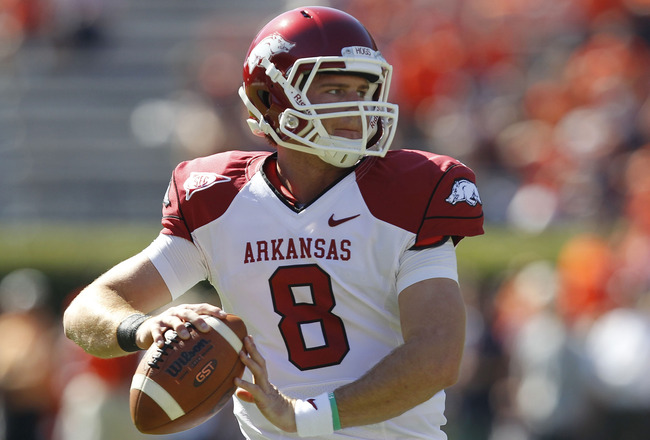 Razorbacks' Wright, Wilson Named Co-SEC Players Of The Week
Arkansas quarterback Tyler Wilson set a school record with 510 passing yards. Receiver Jarius Wright tied a record with 13 catches and earned the school mark with 281 receiving yards.
It's only right they share this week's SEC Offensive Player of the Week honors.
Together they helped Arkansas to a 42-38 victory against Texas A&M on Saturday at Cowboys Stadium.
Wilson was 30 of 51 for 510 yards with three touchdowns. He also had a two-point conversion to tie the game at 35 in the fourth quarter.
Wright's total for yards and catches are the second-highest in league history. His fumble recovery in the end zone set up Wilson's two-point conversion.